The recently concluded
2007 AFI Fest
is commonly regarded as LA's "second best" film festival, after the June-set Los Angeles Film Festival (to read my wrap-up of the 2007 LAFF, visit:
LAFF Report
). Ironically, while taking the word "Independent" out of their title has certainly made the Los Angeles Film Festival a less indie-oriented film festival, taking the word "International" out of AFI's name, (they were formerly more commonly known as the AFI Los Angeles International Film Festival) has only made them more of a world cinema event. This re-focusing has been a very shrewd move on the part of the new AFI Fest programmers.
FILM FESTIVALS 101
"JUNO" RUNNERS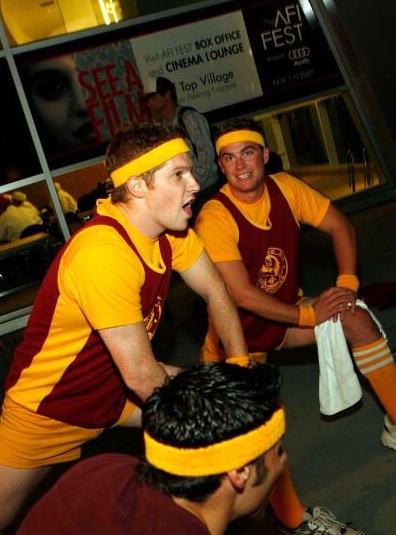 "Juno" was the Centerpiece Film
While somewhat arbitrary and open to opinion, a film festival's "ranking" is usually based on the quality of their world premieres. At a festival like Cannes, generally considered the best film festival in the world, you can expect to see new films by the most formidable international filmmakers working today, as well as by the best and brightest newcomers. With a festival like Sundance, considered the number one U.S. festival, you are treated to the best new American independent films from both newcomers and old pros. These new films--World Premieres--attract industry, (buyers, agents, producers, investors) and key press, and give the festivals prestige value, which in turn places them high in the rankings with filmmakers and industry experts. With Sundance kicking off the film festival calendar every year in January, a festival in June (LAFF) and a festival in November (AFI) have to figure out other ways to make their events relevant and noteworthy, since all the new U.S. indies have been snapped up by earlier festivals like Sundance, SXSW and Tribeca. LAFF has succeeded by offering everything to everybody--a few premieres, some best from other fests, some soon-to-opens, some classics and cult favorites, family films, and even a couple of studio event films like "Transformers."
AFI FEST 2007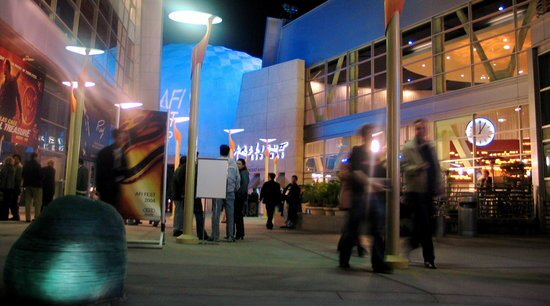 Hosted at the Arclight Hollywood
Led by first-year
Artistic Director Rose Kuo
, AFI Fest has countered by going back to its roots and drawing on its strengths. An offshoot of
FILMEX: Los Angeles International Film Exposition
, one of the first and largest events in LA devoted to foreign and alternative films, AFI wisely has made its November date an advantage, rather than a weakness. From this year-end vantage point, AFI has culled the highest quality world cinema films from the year's most prominent festivals and given them the opportunity to screen in LA's best exhibition venue, the Arclight in Hollywood. So rather than play the U.S. Indie World Premiere game and get crushed, it offers up North American, U.S. and LA premieres of some of the best films in the world, and provides them with a primo presentation in the industry's most important city. How World Cinema focused is the festival? Just look at the sections: International Feature and Documentary Competition, World Cinema, World Cinema Latin Showcase, World Cinema African Showcase. In fact, there is no U.S. Narrative Competition; the only section devoted to U.S. dramatic indies is called World Cinema American Showcase. And how much are they playing the World Premiere game? By my count, there were only two world premieres of U.S. films and only five world premieres total, out of about 70 narrative features screened.
What does this mean for someone like me who is mostly interested in seeing no-budget and low-budget U.S. narrative indies? Well, first of all, it means I have to broaden my interests. But I'm also not going to have to be subjected to a bunch of lame Sundance/SXSW/Tribeca rejects. The films I saw were hand-picked from these and other top festivals and were adventurous and unique. Not a ton of no-budget films to be sure, but there were certainly original voices here from around the world, each with a lesson or two for American filmmakers who have a tendency toward the derivative.
NO-BUDGET FILMS AT AFI FEST
"IN SEARCH OF A MIDNIGHT KISS"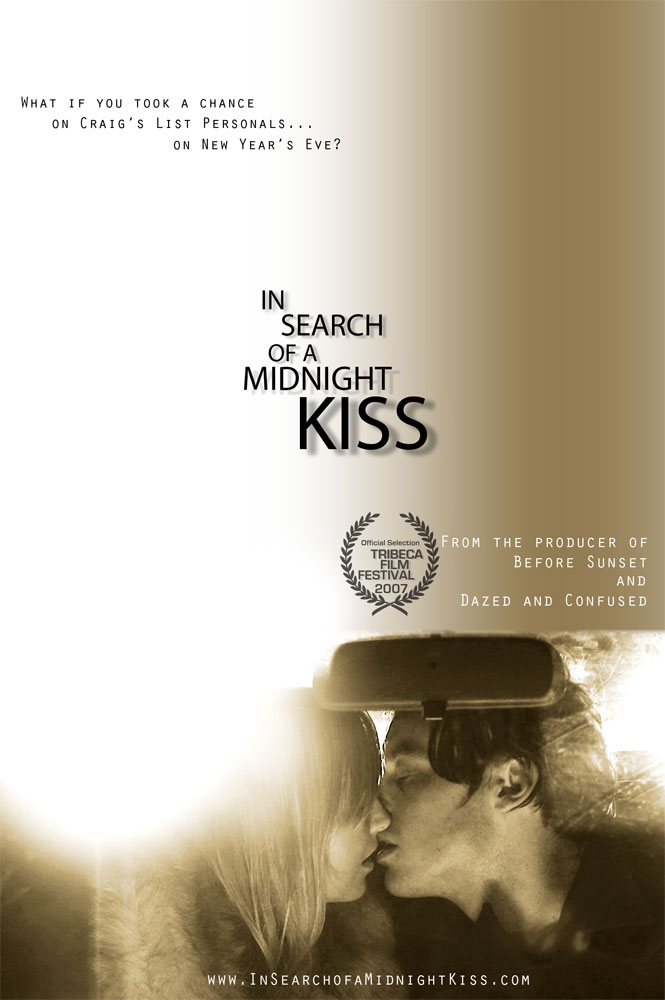 Directed by Alex Holdridge
One of the first films I saw was the delightfully charming, yet hilariously edgy no-budget comedy,
"In Search Of A Midnight Kiss."
Director
Alex Holdridge
, inspired by his cameraman friend's pronouncement that he had just purchased a Sony Z1 HDV camera, wrote the 130 page script in two weeks and immediately got his actor buddies together and started shooting. The $12,000 film was shot in a total of 16 days. Working with a tiny crew and wireless mics, Holdridge shot all over Los Angeles without permits--in restaurants, subways, downtown streets, the Orpheum Theater, the Disney Concert Hall, the Santa Monica Ferris wheel, and other public spaces. A kind of a modern romantic comedy, (as one review says, "mixing romance with frank sex talk"), Holdridge chose to release the film in B&W to give it a timeless quality, and frankly, Los Angeles has never looked so interesting. He achieved winning performances from his talented but unknown cast, with which he has worked on several films. "Midnight Kiss" premiered at Tribeca, (which explains why it wasn't here in June), and is getting a theatrical release in July 2008 through
IFC Films
. Not to be missed by no-budget filmmakers, comedy fans, and hopeless romantics.
"POP SKULL"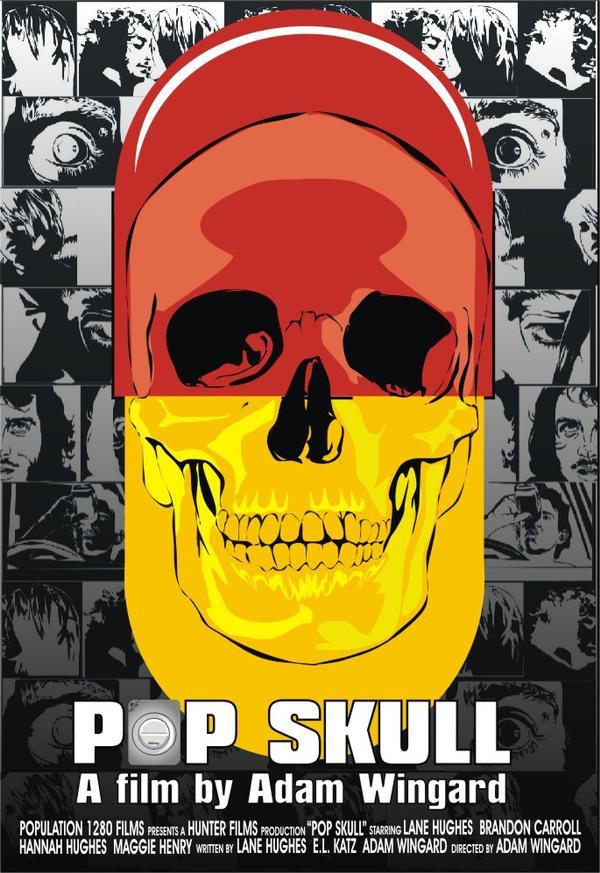 Directed by Adam Wingard
Another no-budget film, which received its world premiere at the festival in the Dark Horizons section, was the nearly-experimental drug/horror feature
"Pop Skull."
Shot for $2,000 on a Panasonic DVX-100, director
Adam Wingard
wrote, edited, shot and produced the film in his hometown of Birmingham, AL. I had the pleasure of seeing one of Wingard's 48 Hour Film Festival pieces back in 2004 when I was a guest at the Sidewalk Moving Picture Festival, and it was impressive. No surprise that he has been able to develop his unique skills to feature length. As quoted in the festival's daily newspaper, Wingard echoes what I have been teaching in my classes about the advantages of shooting with no money, "I've never had a problem doing things with little or no money. I find it to be an exiting challenge. You really can try anything because there's nobody looking over your shoulder, second-guessing every move. The low budget actually left us free to be artists." This film is notable for its earnest pre-show warning--if you are susceptible to seizures, don't watch this film. Good advice!
LOW-BUDGET FILMS AT AFI FEST
"VIVA"
Directed by & Starring Anna Biller
The festival featured several low budget films worth mentioning. Anna Biller--writer, director, producer, editor, production designer, and gutsy star of Dark Horizons comedy "Viva"--delivers a tour-de-four of campy sexploitation fun. A knowing and (free) loving homage to Radley Metzger's 1969 "Camille 2000" and Playboy magazine ads of the '60's and '70's, Biller spared no expense, even while working with a low budget, to recreate the high key, bad clothes, pubic hair qualities of early seventies "nudie" films. She spent a year and a half collecting props and set pieces from the era and found a game and ample cast to swing with; I haven't seen this much male and female pudenda at a film festival since "The Lifestyle."
"THE LIVING WAKE"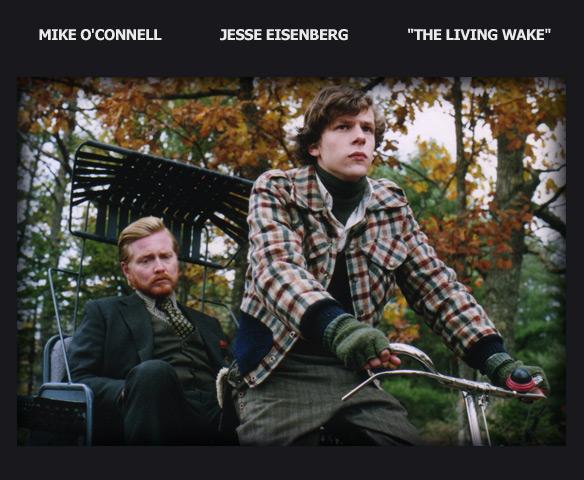 Directed by Sol Tyron
Director
Sol Tryon
and screenwriter/star
Mike O'Connell's
"The Living Wake"
was an exercise in freewheeling originality. This inspired comedy shot in Southern Maine on 16mm for around $400k, follows the absurd exploits of K. Roth Binew (O'Connell) as he's being driven around on a bicycle-powered rickshaw by his man-servant Mills (played by "The Squid And The Whale's" Jesse Eisenberg), on his last day of life. Oh, and there are several musical numbers. If you want a taste of the outrageous O'Connell's comedy talents, check out his riotous "hip hop" music video on
You Tube.
You will definitely be seeing more from this guy.
"CHOP SHOP"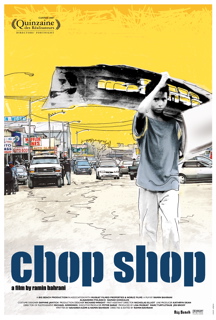 Directed by Ramin Bahrani
Director Ramin Bahrani's ("Man Push Cart") "Chop Shop" which premiered at this year's Cannes Film Festival was a triumph of naturalism. Bahrani's film follows a 12-year old Dominican orphan boy as he works to support himself and his older sister in the "Iron Triangle" section of Queens. Bahrani spent nearly a year getting to know vendors and auto shop owners in this part of town, who are prominently featured in the film. Shooting for 30 days on a Sony F900, he spent eight months prior rehearsing with lead actor Alejandro Polanco, hard work that makes this special film look effortless. The festival featured another splendid film on nearly the same subject, the Mexican counterpart to "Chop Shop"--"Used Parts." Director Aaron Fernandez Lesur got an amazing performance from his magnetic star, Emery Eduardo Granados, whom he discovered after the boy dropped out of school. A young Gael Garcia Bernal, you will certainly see more of Granados in the future.
FOREIGN FILMS & DOCS
"THE BAND'S VISIT"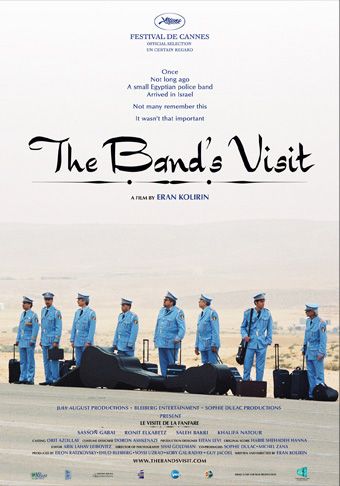 Directed by Eran Kolirin
Perhaps two of the best films in the festival were foreign titles that have taken the international fest circuit by storm and will be opening here to the States in the coming months. I don't usually see very many foreign films at festivals, but if you're going to see nearly 30 films in a week at AFI Fest, you're going to see some foreign films. Two not to be missed: "The Band's Visit" from Israel and "4 Months, 3 Weeks And 3 Days" from Romania. While director Cristian Mungiu displays a confident and unique visual style in his riveting abortion drama "4 Months," there is nothing fancy about Eran Kolirin's charming and droll fish-out-of-water comedy "The Band's Visit," just great performances and effective storytelling. You may have read that "Band" was rejected by the Academy as Israel's Foreign Language Oscar candidate because too much of it was in English. This will only make it harder for this crowd-pleasing film to find an audience here in the U.S., but don't let that stop you from seeing it.
"SPINE TINGLER!: THE WILLIAM CASTLE STORY"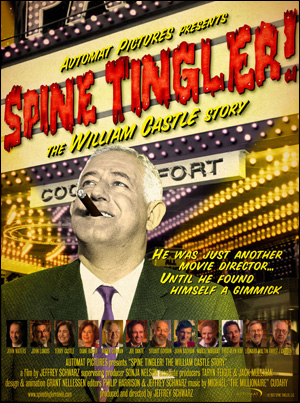 Directed by Jeffrey Schwarz
Finally, the festival featured a host of fine documentaries, many covering some aspect of the film business. Jeffrey Schwarz's loving tribute to schlock king William Castle, "Spine Tingler! The William Castle Story," won the Audience Award for documentary. You can catch director Kent Jones' enlightening "The Man In The Shadows: Val Lewton," about the unsung creator of 1940's noir horror classics like "Cat People" and "I Walked With A Zombie" on TCM this Spring. And while Todd McCarthy's "Pierre Rissient: Man Of Cinema" may only appeal to hardcore cinephiles, "Hollywood Chinese", directed by prolific doc-maker Arthur Dong, surprisingly stretches far beyond its obvious Chinese-American core audience. And no one will want to miss John Landis' hilarious "Mr. Warmth, The Don Rickles Project" when it premieres on HBO in December.

AFI Fest has cut out a very successful and fulfilling niche for itself in the festival world by embracing its limitations and playing on its strengths, a lesson from which every aspiring no-budget filmmaker can learn.
ARCHIVED EDITIONS OF THE NO BUDGET REPORT: